Bringing Tile and Grout back to life
With almost 30 years of experience, you can count on us to deliver nothing less than unrivaled, spectacular results.
Our Services in Naperville and Surrounding Areas
Tired of dirty, moldy grout taking away your tiles beauty? You could use someone who tries to do grout as an add-on or someone without the proper tools, experience, or insurance. Or, you could trust the experts with more than 23 years of expertise and top-notch customer service. The Grout Medic provides grout and tile services throughout the greater Chicago area, keeping your floors, baths, and kitchen tile and stone free of grime, mildew, and decay.
Your Source for Clean, Stain Resistant Grout, Tile, Natural Stone, and Caulk in Naperville, West & Southwest Chicagoland
Our team is full of experts on everything that has to do with grout and caulk. The Grout Medic has a commercial-grade steam cleaning technique that pulls debris and dirt out of the grout without using harsh chemicals. We can then seal the grout—and stone—for protection from future stains, as well as giving the grout a restored or new color. If we can't repair your grout, we can replace it. We go above and beyond in every service we provide to make sure you love the way your home looks afterward.
The Grout Medic doesn't stop at reviving your grout. We are also greater Chicago's tile and stone restoration and protection professionals of choice. We repair and restore natural stone flooring and countertops to make your home look as good as new.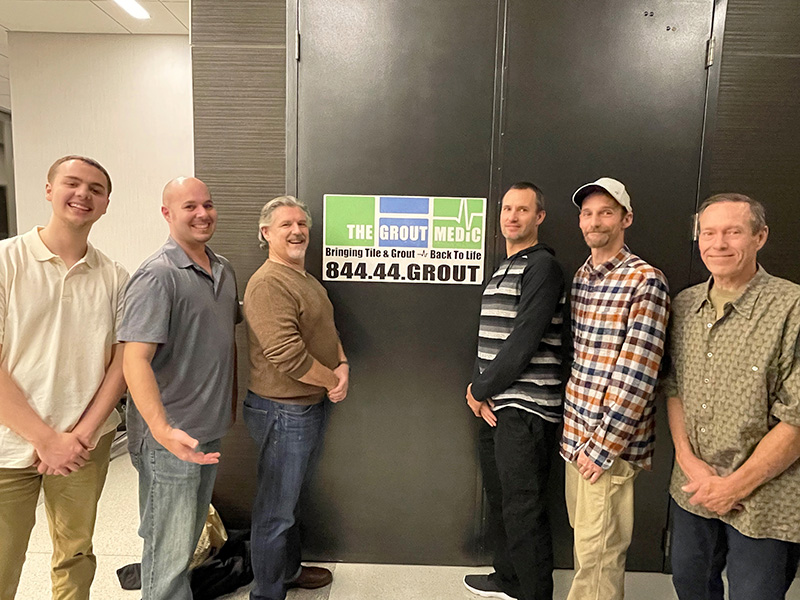 Save 10% on Any Restoration Projects
Scheduled The Day Of The Estimate
Check Out Our Recent Work