Thank you for choosing Grout Medic!
The Grout Medic is awesome! The work is outstanding. The attention to detail is beyond reproach. Dylan is so skilled at making sure everything looked amazing. He kept us informed every step of the way and the repairs he did look better than when the shower was installed 15 years ago. The grout work matches much better than before. I highly recommend this business for your grout cleaning and repair.
Not only did was Grout Medic the least expensive of their competitors, their work was outstanding and saved us a fortune compared doing a complete retile job. Dylan was kind, courteous and very skilled. In addition, Grout Medic went above and beyond to complete our job properly. I had supplied a replacement soap dish that Dylan found to be cracked. A couple of weeks later when I secured a new dish, he came back out to finish the work without any adjustment in cost. I would highly recommend Grout Medic to anyone!
Ron the owner came out to give me an estimate right away. The price was reasonable. Pete came to do the job He was on time, professional, nice guy and did an awesome job I recommended them to a co-worker. I'm very happy with the work that was done.
After hiring The Grout Medic, our tile shower looks better than it did the day it was installed 12 years ago! The Grout Medic did a great job. They cleaned and sealed the floor. They removed old discolored grout and re-grouted the wall tiles. It looks like a new shower, and we are so happy. Dylan and Zack were very thorough, detail-oriented, and communicative. You can tell they love what they do, and they treated our shower as if it were their own. We'd highly recommend them and would hire them again without hesitation.
Well, you probably don't need to hear another 5 star review about Grout Medic. But if you need grout or calking done, these are the people you want. Every contact point with this company was professional and responsive. Dylan was our tech and he could not have been better. He consulted us as he went along, to make sure we liked the color of the calk he was using in each of our three baths. His grout work makes the floor in our upstairs bathroom look like a new floor was installed! Don't bother screwing around with doing it yourself. Hire these people. You will be thrilled!
The Grout Medic did a very good job on our master shower, replacing discolored caulk, along with cleaning and sealing the grout. It really made a huge difference. I am particular when it comes to caulking and they did a very good/neat job. I would definitely use them again.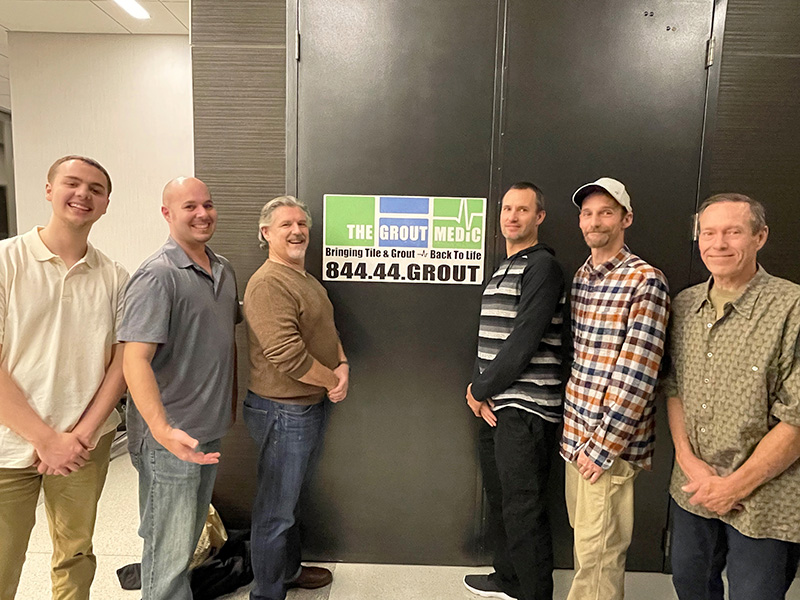 We would love your feedback!
How was your experience? Please leave us a 5-star review! If any issues or concerns, you can contact us directly at (844) 444-7688. You can also use these links to read recent customer reviews.